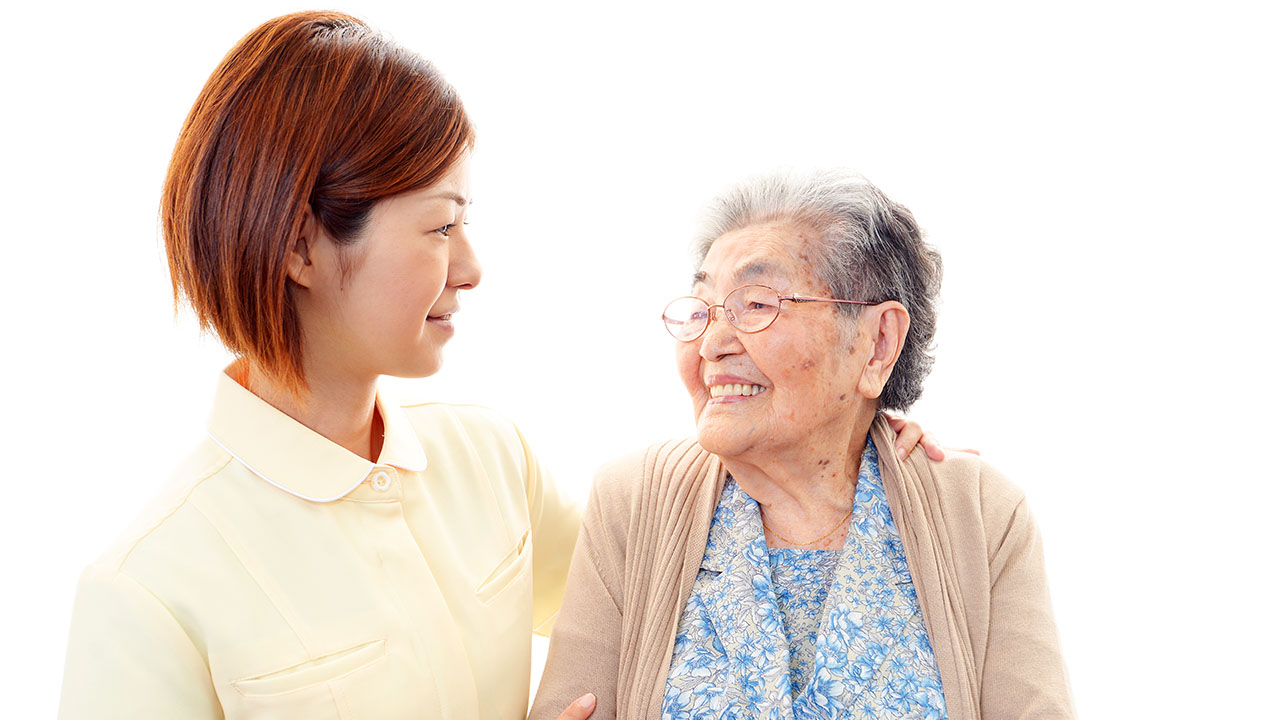 As loved ones age, many people struggle with transitioning to the role of advisor and caregiver.  This is especially true if the loved one is an aging parent, and the caregiver an adult child or grandchild. As an advisor, you may find that starting difficult conversations, particularly when these discussions involve setting limits, is especially challenging. Driving is a difficult topic that both caregivers and older drivers often want to avoid. Reactions to driving conversations vary widely and caregivers should be prepared for strong reactions that may include anger or hurt feelings. However, caregivers should keep in mind that many seniors simply need some time and space to reflect on and consider the points raised in these conversations. In time, many older drivers are willing to work with their friends and family on a plan to keep everyone safe.
Taking the time to prepare for conversations about driving well in advance can help ease the discomfort and reaction. Many people respond better to several informal conversations that help build open communication. These more casual conversations set the stage for more serious conversations, should the driver need to completely stop driving in the future. It is important to pay attention to and address the warning signs that indicate driving may be impacted. Remember, building open communication about driving early on can help make this challenging topic easier to address. Below, you will find information that will help you prepare for both casual and serious conversations about driving.
Casual Conversations
Engaging your loved one in casual conversations about driving early in the aging process is helpful to prevent and manage minor concerns before they result in unsafe driving. One of the most important things you can do to prepare for casual conversations with your loved one is to educate yourself on how aging affects driving and the warning signs for potential impairment. This information can help you speak comfortably and clearly when talking with your loved one. In addition to educating yourself, take the time to start thinking about the role driving plays in the life of your loved one and how they will cope with changes in their ability to drive. Frequent and informal conversations help create the framework for more serious conversations down the road and can open a line of communication about driving with seniors before serious safety concerns emerge.
Casual conversations can be started by anyone. The informal nature of these conversations makes people feel more comfortable and less threatened by the subject matter. It's important to look for opportunities to start these conversations naturally – you may find these come up more often than you realize. Let these conversations flow naturally. The point of these discussions is to help your loved one think about safe driving as they age and give them an opportunity to share their thoughts or take action on steps to improve their safety behind the wheel.
Here are some examples of good opportunities to start a conversation:
Traffic crash reported on the news. Use this opportunity to discuss the importance that every driver ensures they are safe behind the wheel.
Poor road conditions. Use this opportunity to talk about the additional challenge of driving in these conditions. This can be a gateway to a discussion about limiting driving during bad road conditions.
Mentions difficulty with […]. If your loved one mentions they aren't comfortable, don't like, or have greater difficulty driving under certain circumstances, use that opportunity to discuss limiting driving under those conditions. Point out that discomfort is a good indicator that it might be time to stop driving under those particular conditions.
Mentions self-limiting. If your loved one has mentioned that they have stopped driving at night, in poor weather, or any other self-limiting behavior, be supportive of their decision and offer information or suggestions for maintaining safety behind the wheel.
New medication or diagnosis. Medical conditions and prescriptions affect driving in individuals of all ages. If your loved one is starting a new medication or has received a new diagnosis, this is a good time to ask some questions such as, "Did you talk to the doctor about how this might affect driving?"
Getting lost. If your loved one has gotten lost on a familiar route, take the time to get a better idea of how frequently this might be happening. It may be helpful to raise this concern with their doctor if your loved one is getting lost repeatedly. Their doctor can help determine if there is a medical cause for this disorientation.
New scratch or dent on their car. If you've noticed minor damage to your loved ones' car, take the time to learn more about the circumstances. This information may provide insight into situations that prove more challenging for your loved one and can help inform decisions about modifications to the environment or driving that might be necessary and helpful.
Crashes or near crashes. If your loved one gets in a crash or near crash, use that opportunity to talk with them about their driving. Even if your loved one is not at fault for the crash, this can still be a good opportunity to talk about how aging may be slowing their ability to drive defensively, make quick decisions, and avoid a crash when others drivers make mistakes.
Serious Conversations
Many people dread or avoid serious conversations about driving. However, these are important conversations to have when the ability to drive safely is in question. Serious conversations should be based on observation of the driver, not simply on the driver's age. Remember, many seniors are able to drive safely well into advanced age – every situation is unique.
The emotional nature of these conversations can be a challenge for some people. Families are often concerned about angering their loved one or damaging their relationship. It can help to remind yourself that you are having this conversation out of love and concern for what's best for everyone involved. The best way to improve the odds of a smooth conversation is to be prepared and thoughtful about your concerns.
Below are some tips to help you prepare:
Take the time to observe the driver. Notes based on your observations will help guide your conversation. Using concrete examples based on observation can help reduce the likelihood of a negative or emotional response.
Build a consensus. Family members should take the time to compare observations, concerns, and thoughts. Sometimes, family members have difficulty agreeing on the seriousness of the warning signs and/or feel guilty about asking the driver to limit or stop driving. In order to make the transition easier and provide better support for everyone involved, it is better to discuss these differences and feelings prior to talking with the aging driver.
Plan for transportation needs. Learning about community transportation alternatives and thinking about how your loved one will travel to appointments, social events, etc. in advance shows that you've considered how important driving is to your loved one. Keep in mind, however, that any plans you make will need to be finalized with the input of your loved one.
Practice taking alternative transportation. Your loved one may feel more comfortable if you offer to practice taking public or alternative transportation with them until they are comfortable with the routes, payment processes, etc. Practicing early, before your loved one limits or stops driving, can help ease the transition.
Select the best messenger. Unlike casual conversations, more serious conversations should be started by a carefully selected individual. This person could be a spouse, doctor, adult child, close friend or other relative. These conversations are often better received when they are one-on-one rather than a family or intervention-style meeting. Considerations for selecting the most appropriate messenger:

The messenger should be someone the driver trusts, listens to, and is believed to have the best interest of the driver at heart.
This person should either live nearby or have had the opportunity to observe the aging driver.
Personality Type. Although it may seem easier to select a direct or outspoken person to have this conversation, this may make the senior feel as if they are cornered and forced, which could result in push back. Ideally, the family and driver will agree on limits together, rather than family imposing them on the aging driver.
General Considerations
Below are some things to consider as you prepare for both casual and serious conversations.
Timing of conversations. Take every opportunity you can to have casual conversations about driving. It's never too early to start talking about safe driving and it can be very beneficial to start having these types of conversations before any serious warning signs or concerns emerge. These casual, early conversations can give your loved one the time needed to think about their future transportation needs and how they can improve the odds of driving safely for longer. Serious conversations, on the other hand, should happen as soon as you have enough concern to warrant it. Most people know intuitively when it's time to have this discussion, even if they are reluctant to initiate it. It is important to consider that delaying a serious conversation could result in injury to your loved one or another road user.
Importance and significance of driving. Older drivers may feel like their family doesn't understand how important driving is to them. For many, driving represents a sense of freedom and they are reluctant to feel like they are dependent on others for transportation. Talk to your loved one and discuss why driving is important to them. Take the time to listen to their thoughts and feelings about driving. What you learn could help you determine how to best proceed with future conversations about driving as well as a transportation plan.
Consequences of driving retirement. Individuals who stop driving are at an increased risk of depression, anger and frustration, and social isolation. Seniors are often concerned that they will be a burden to their family and friends. Decreased access to on-demand transportation may mean that they engage in fewer social activities, take fewer trips outside the home, or become less active. It's important to be prepared for these concerns so that you can discuss them with your loved one and help them determine the best way to remain socially engaged without driving.
Reactions of loved ones. It is hard to predict how your loved one will react to conversations about their driving. Some will be open and honest about their driving safety while others will react with strong emotions, including denial, anger, and depression.  Don't be dissuaded by negative reactions – these feelings are more likely a reflection of how they feel about the topic than how they feel about you. Give your loved one time to reflect on your conversation and plan a future discussion, if need be.
Refusal to limit or stop driving. In some cases, older drivers are reluctant or refuse to give up the keys, despite demonstrating an inability to continue driving safely. In these situations, it can be helpful to have an evaluation with a driver rehabilitation specialist. These specialists offer comprehensive evaluations that include both clinical and behind the wheel evaluations. They can offer useful insight into the strengths and weaknesses of a driver. In some cases, they can help drivers make modification to their vehicle or driving which can keep them on the road safely for longer. In other cases, they may confirm that the driver is no longer able to continue driving. For many older drivers, receiving this news from a trained specialist makes it easier to accept than hearing it from family. For more information on driver rehabilitation specialists, visit the Fitness to Drive page
For more information on having conversations with loves ones about their driving, The Hartford created We Need To Talk…Family Conversations with Older Drivers. This comprehensive downloadable brochure includes information and planning worksheets that are a valuable resource for individuals helping loved ones prepare for driving retirement.