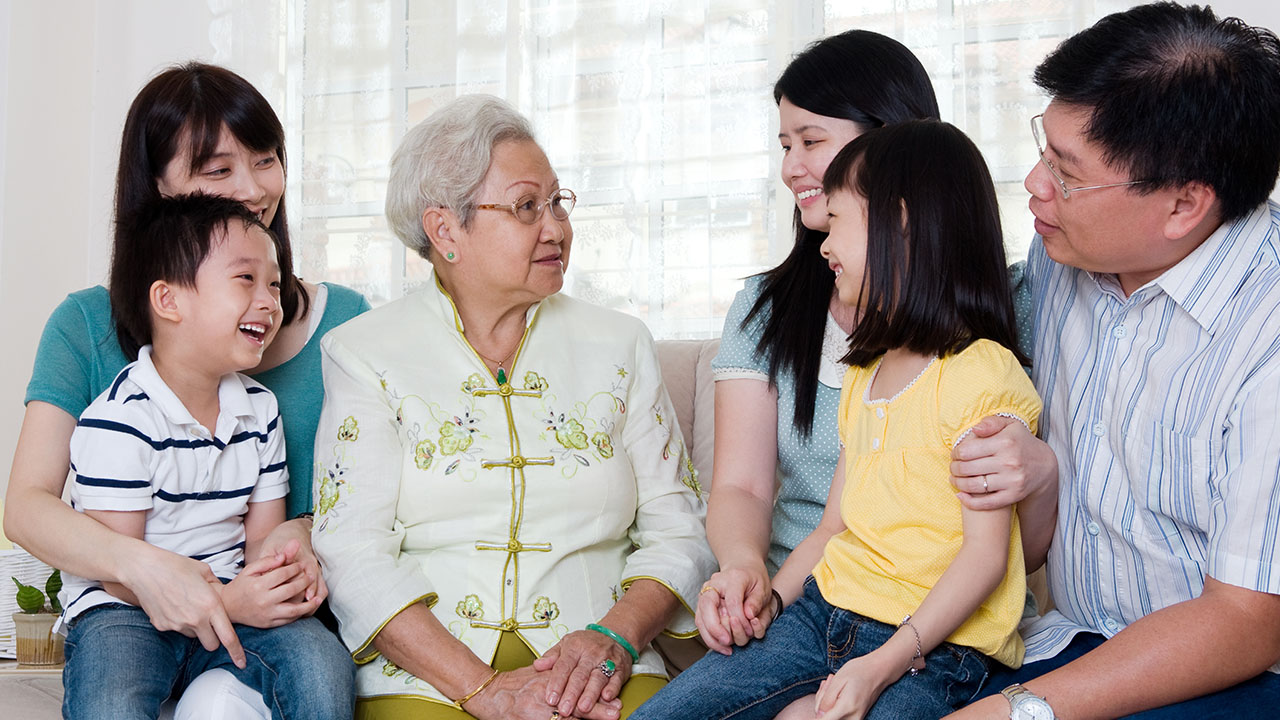 As individuals age and begin noticing changes to their abilities, they may begin to wonder about  what their mobility will look like in the future. Thinking about difficult topics early, such as knowing when it's time to limit or stop driving and exploring transportation alternatives, can help give drivers more peace of mind about future driving retirement. Below is information that will help you plan for your driving retirement, should you be unable to continue driving safely.

NC Driver Licensing Policies and Practices
General Policies
North Carolina driver's licenses are renewed at fixed intervals. For individuals younger than 66, licenses are renewed every 8 years. For individuals 66 years and older, they are renewed every 5 years. For more information about licensing, visit the NC DMV website.
Medical Review
Drivers of any age who have medical or mental health concerns that might impact driving may be evaluated by the Medical Review Program. This program is designed to evaluate drivers who have impairments that may interfere with their ability to continue to drive safely. According to the NC DMV, "The goal of the Medical Review Program is to help protect highway safety without causing unnecessary hardship on drivers."
How Referred
A Medical Evaluation is started whenever the DMV receives a request for review. These requests may come from driver license examiners, family or friends, physicians, law enforcement, the court system, or as a result of a crash report where a medical condition is noted as having contributed to the crash. Requests cannot be submitted anonymously.
What Drivers Can Expect
Once a request has been made, the DMV may contact the driver and request that their doctor complete a medical evaluation form. This information, along with driving history, will be used by a Medical Review Unit made up of physicians and nurses to determine the next steps. In some cases, the Medical Review Unit may require additional road testing or an evaluation, such as meeting with a driver rehabilitation specialist or occupational therapist. The Medical Review Unit determines what, if any, driving restriction should apply based on the unique situation of each individual. Restrictions might include limiting speed, distance, or time of day. In some cases, the Medical Review Unit may determine the person is unable to continue driving. These determinations may be temporary such as in cases where the medical condition improves.
Periodic Reviews and Release from Program
The Medical Review Program may reassess drivers to evaluate changes in their medical conditions. The timeline for these additional evaluations depends on the individual circumstances and will be determined by the Medical Review Unit. These periodic reviews may result in continued restrictions, additional restrictions, or release from the Medical Review Program, depending on the unique set of circumstances.
If a driver's condition is stable or has improved and they would like to be released from the Medical Review Program, they can mail a letter to the Medical Review Program requesting removal. The Medical Review Program may require updated medical documentation in order to be released.
Appeals
Drivers can appeal decisions made by the Medical Review Unit, but appeals must be made within 10 days of receipt of the Medical Review Unit decision. Drivers who request an appeal will receive an in-person hearing, where a panel of physicians will reconsider the documentation and restrictions and make a final determination. Individuals can also appeal their case to the Wake County Superior Court, if they continue to disagree with the reconsideration panel.
For more detailed information on the medical review process and for information on how to contact the Medical Review Unit, please visit the NC DMV Medical Review webpage.
Setting Safe Limits
Many drivers opt to limit driving based on their physical and mental abilities, comfort, and confidence behind the wheel as they age. Setting limits can help drivers continue to drive safely for longer.
Limits will depend on the individual driver, but some common safety suggestions include:
Drive only during daylight and fair weather. Vision changes are part of the natural aging process and can affect a driver's ability to see clearly in times of lower light. Limiting nighttime, evening, and poor weather driving, reduces the risk associated with driving in times of lower visibility.
Plan trips for off-peak traffic. Traffic congestion increases the physical and mental demand on a driver. High volumes of cars, pedestrians, and/or cyclists require greater attention, reaction time, and maneuverability. Limiting trips to times when traffic will likely be lighter removes the additional risks of driving in these challenging situations.
Take familiar routes. Knowing the roadway, where traffic lights or stop signs are, where merges occur, etc can lead to greater confidence and less demand on the driver. Familiar streets and routes mean that the driver is better able to anticipate necessary maneuvers and likely trouble spots. Many drivers find they can more safely navigate familiar roads and routes compared with driving in unfamiliar situations, and agree to let others drive when there is a need to travel on unfamiliar roads.
Drive on lower-speed roads. High-speed roads require faster reaction times, which tend to slow with age. As reaction times decrease, drivers may be able to continue driving safely on lower-speed roads, even when driving on freeways and high speed roads is no longer safe.
Take shorter trips. Driving is both physically and mentally taxing. Decreased strength, flexibility, and reaction time that are part of the normal aging process can become even more challenging when fatigue sets in. Planning shorter drives gives your mind and body an opportunity to rest and prepare for additional driving. Many older drivers can continue to run local errands and drive shorter distances safely, even when they find they are no longer able to safely drive for longer periods.
When to Retire from Driving
Complete retirement from driving is a difficult decision many older Americans eventually face. While refresher courses and driving limits can keep seniors safely on the road longer, eventually many drivers discover they can no longer drive safely. Knowing when to retire from driving can be a challenge, as can realizing that the concerns expressed by family and friends are valid. While driving retirement can be a difficult and challenging decision, looking ahead and preparing for this stage in life can help ease the transition. The US Department of Health and Human Service's Administration on Aging offers the following list of clues that it may be time to consider giving up the keys and letting others take over the driving responsibilities:
Familiar places become difficult to locate.
You feel unsafe on the road.
Your healthcare provider has encouraged you to restrict or stop driving.
You've had several moving violations, near misses or actual crashes.
You find yourself inadvertently drifting into other lanes.
You feel anxious or confused by the presence of other drivers.
You have difficulty reading road signs.
Medicine makes you feel sleepy or dizzy.
Other drivers honk at you frequently.
Police, family, and friends have expressed concern about your driving.
(Source: Administration for Community Living)
In addition to safety, some people enjoy additional benefits of driving retirement. These include social time associated with ride-sharing, increased opportunity for physical activity such as walking to a neighbor's house or to the store, and cost savings associated with not owning a car (insurance, registration, gas, car payment, maintenance, etc.).
For more detailed information on making this difficult decision, the National Aging and Disability Transportation Center has published a pamphlet entitled, Hanging Up the Keys? Options When Driving Retirement Becomes a Crisis, which includes useful information about warning signs, having difficult discussions about giving up the keys, and next steps. The pamphlet can be viewed and printed here: Hanging Up the Keys Guide.
Transportation Alternatives
One of the most challenging things about driving retirement is learning how to continue living an independent, and active life without the convenience driving offers. However, with a little planning, many seniors are able to continue participating in all of the daily and social activities they enjoy. Transportation alternatives include:
Ride-sharing/Carpooling
Non-profit Transportation Networks
Public Transportation
Paratransit services (provided by local public transportation agencies, community groups, not-for-profit organizations, or for-profit private companies)
Shuttle Buses (offered by churches, senior centers, and non-profits)
Figuring out which options work best for your needs and lifestyle can feel overwhelming. You may find it helpful to ask a friend or family member to try out the various services with you. You may have friends who already use alternative transportation and can help you discover the best options in your community. One of the first steps in determining what will work best for you is to contact the agencies offering transportation services in your community. When you call, it's important to ask a lot of questions so you can be sure the service is a good fit for your needs. The following list of questions can help you get started:
Are there any requirements to qualify for the service?
Are their vehicles equipped for wheelchair users and the disabled?
Are family members able to serve as an escort? Is there an additional charge?
Is the service door-to-door or curb-to-curb (i.e. do they help you get to and from the car)?
What is the service area?
Will the driver assist with bags, wheelchairs, etc.?
Are rides provided on the weekends, evenings, and holidays?
What is the maximum time for pick up and drop off?
What is the cost?
How are fees calculated?
Are there any discounts? E.g., Is my income a factor?
Is there a membership fee?
Is a reservation needed? How far in advance?
Will my insurance pay for rides?
(Source: Adapted from SeniorLiving.org)
To learn more about transportation options for North Carolina residents, visit the NC Department of Health and Human Services' Transportation Services for Older Adults.
The NC DHHS publishes a list of North Carolina transportation agencies based on county. This downloadable pdf is available on their website or you can access it by clicking here: NC Transportation Providers. A list of medical transportation providers by county is available here: NC Medical Transportation Providers.
National resources for finding transportation options in your community include the National Volunteer Transportation Center.